About our company
About values, mission and clients
Professional marketing agency
in the United Arab Emirates
Attention to details
Any work we approach with the entire responsibility; therefore in each project we carry out the analysis of the client's field of activity.
Quality principle
The main orientator for our work is the principle of quality, in which the specialist is implicated in what he do, he has enough experience to carry out his work.
Work on the result
We strive to grant a result to the client, not a temporary solution or half-measures. The products, created in our company, are characterized by high level.
Presentation of
the company
Full information about services, projects and the cost of work you can find out in our presentation.
Download presentation
File in PDF, size: 2,7 mb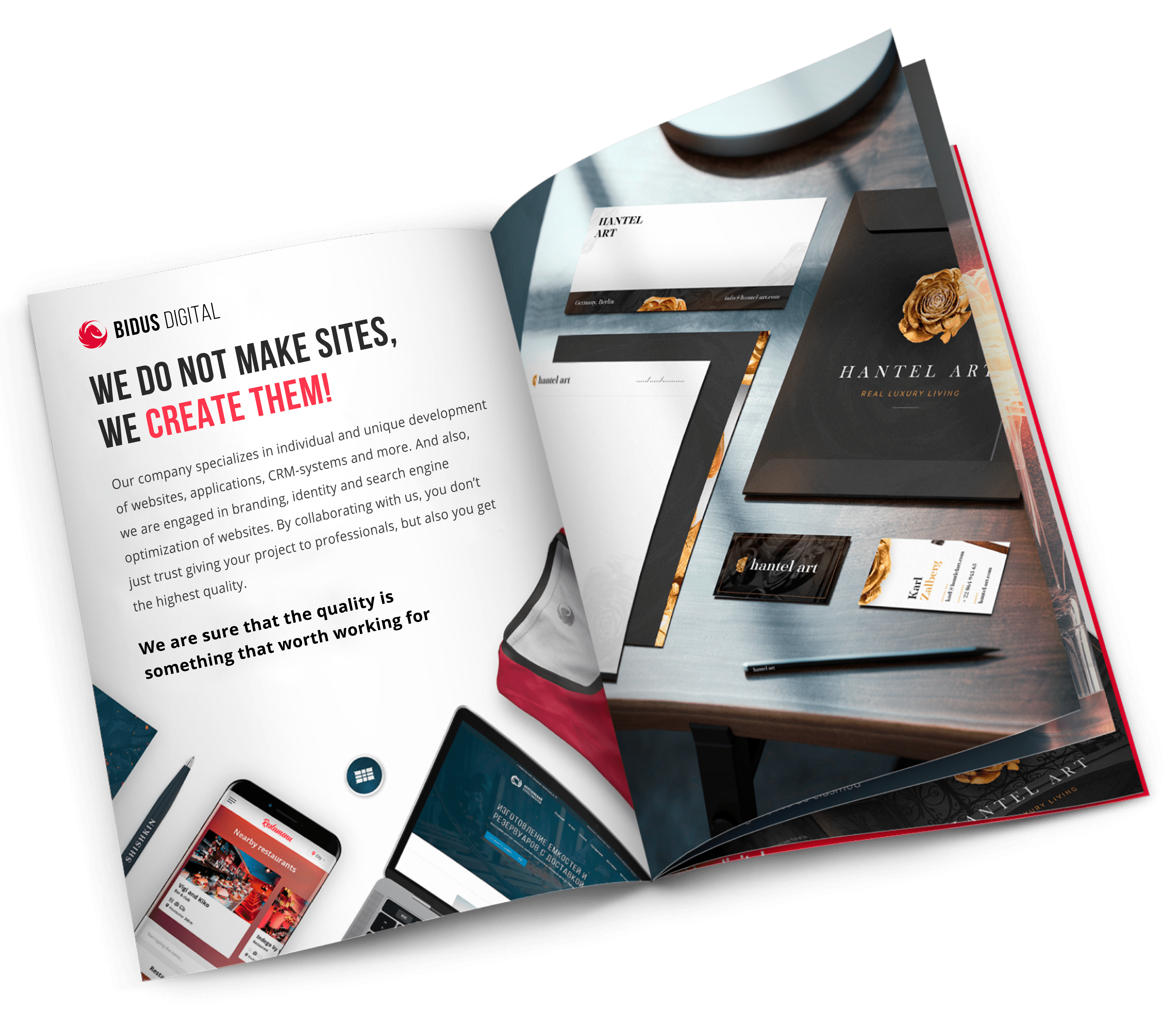 Technologies:
PHP
Java Script
Ajax
jQuery
Angular
Debian
Django
Foundation
HTML
Laravel
Modernizr
MySQL
Node
Nginx
Oracle
Python
React
Redis
Socket.io
Unity
WebGL
All technologies
Participation in conferences
Internet Expo 2019
Global Business Forum 2019
Online Business Russia 2019
Design Prosmotr X
History of the company
Since 2017, we have been working to provide our customers with high quality solutions. See how this was
Learn more
Customers Reviews
Text testimonials
Testimonial videos
Testimonial videos
RoyalTent company
Promotion and advertising
Wonder Lead company
Branding and website development
Heart of City company
Promotion and advertising
See all reviews
Full internet marketing services for your business